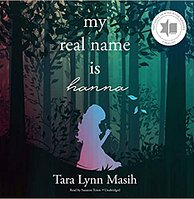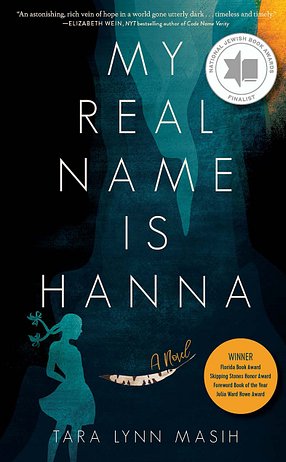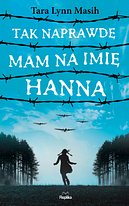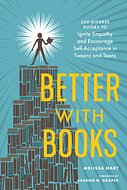 National Jewish Book Award Finalist 2019
The Julia Ward Howe Award for Young Readers
Florida Book Award—Gold
Foreword INDIES Book of the Year Award in Historical Fiction — Gold
A Skipping Stones Honor Award Book
A 2019 Shelf-Unbound Notable Book
10 Great YA Novels About WWII—Book Riot
A Goodreads' Best Book of the Month in YA, September 2018
Recommended by the RPCV Alliance for Ukraine
Litsy Award Nominee 2018
Hanna Slivka is on the cusp of fourteen when Hitler's army crosses the border into Soviet-occupied Ukraine. Soon, the Gestapo closes in, determined to make the shtetele she lives in "free of Jews." Until the German occupation, Hanna spent her time exploring Kwasova with her younger siblings, admiring the drawings of the handsome Leon Stadnick, and helping her neighbor dye decorative pysanky eggs. But now she, Leon, and their families are forced to flee and hide in the forest outside their shtetele—and then in the dark caves beneath the rolling meadows, rumored to harbor evil spirits. Underground, they battle sickness and starvation, while the hunt continues above. When Hanna's father disappears, suddenly it's up to Hanna to find him—and to find a way to keep the rest of her family, and friends, alive.
Sparse, resonant, and lyrical, weaving in tales of Jewish and Ukrainian folklore, My Real Name Is Hanna celebrates the sustaining bonds of family, the beauty of a helping hand, and the tenacity of the human spirit.
Inspired by real Holocaust events, this poignant debut novel is a powerful coming-of-age story that will resonate with fans of The Book Thief and Between Shades of Gray.
A portion of the author's royalties and prize money will be donated to causes promoting Holocaust awareness.
Praise for My Real Name Is Hanna
"A brilliantly rendered memorial to survivors of the Holocaust. . . . VERDICT A strong choice for Young Adult shelves."
—School Library Journal
"After working at the Holocaust Documentation and Education Center for twenty-six years, I have read my share of Holocaust fiction and nonfiction. I am tremendously impressed with My Real Name Is Hanna. It reads beautifully, is filled with such important and precise detail, and truly is a work of art."
—Merle R. Saferstein, former director of educational outreach, Holocaust Documentation and Education Center
"The story . . . is told effectively and movingly. . . . This is a well-written and highly recommended selection."
—Jewish Book Council (read the full review here)
"[Masih's] history is spot on and her firm, clear hand transports you into another world, leaving you with a better understanding of the madness. . . . A keeper. One for your history bookshelf."
—The Florida-Times Union (read the full review here)
"In her brilliant, poetic novel that reads like Holocaust testimony . . . Masih blends diligent research, blazing imagination and sophisticated literary technique in her transformational narrative."
—Florida Weekly (read the full review here)
"A fluid writer, Masih effortlessly integrates the nuances of both Jewish and Ukrainian folklore, even as she creates a world in which small acts of kindness become feats of courage."
—Hadassah Magazine (read the full review here)
"With the continuing surfeit of WWII fiction, it is refreshing to find an original voice that delivers such a harrowing, yet inspiring message for young readers. Hanna's veracity and indelible spirit honor the subject and the people exhibited by the author in this highly readable, affecting novel."
—Historical Novels Review (read the full review here)
"A carefully researched, often moving narrative of one family's struggle for survival."
—Kirkus Reviews
"Poetic and vivid. To strong effect, the loveliness of Hanna's thoughts counters the ever-present dangers of what she faces."
—ForeWord Reviews, Editor's Pick
"Masih maintains a perfect balance of pacing and tension, and in Hanna creates a strong and inspiring young female protagonist. Elegantly detailed . . . It's a haunting and hopeful work that deserves a broad audience. And at this particularly divisive time when fear and intolerance is constantly crowding the headlines, this book offers seeds of compassion to young and experienced readers alike."
—Small Press Book Review (read the full review here)
"Hanna's story . . . uncovers an astonishing, rich vein of hope in a world gone utterly dark. [B]oth timeless and timely."
—Elizabeth Wein, New York Times bestselling author of Code Name Verity
"A worthy addition to the canon of Holocaust literature for young readers."
—Helen Maryles Shankman, author of They Were Like Family to Me, finalist for the 2016 Story Prize
"A powerful, revelatory leap of imagination."
—Greg Dawson, author of Hiding in the Spotlight: A Musical Prodigy's Story of Survival
"Beautifully told and deeply moving."
—Tilar J. Mazzeo, New York Times bestselling author of Irena's Children, a New York Post Best Book of 2016
"Tara Lynn Masih brings the story of Hanna to life in such a vibrant and lifelike way. . . . There is realism and connection evident in each interaction."
—Book Room Reviews (read full review here)
"A beautiful, compelling story. Tara Masih gives us the redeeming power of storytelling in this extraordinary story."
—PEN/Hemingway Award winner Bobbie Ann Mason, The Girl in the Blue Beret and In Country
"A gripping story of courage and endurance in the face of Nazi terror."
—Diney Costeloe, bestselling author of The Girl with No Name and The Throwaway Children
"I am having a great deal of difficulty to find the words to describe the book I just read. So many things come to mind but don't seem enough to explain how hauntingly beautiful Hanna's story is. . . . This book had a profound effect on me . . . . If you loved The Book Thief, Beneath A Scarlet Sky or All The Light We Cannot See, you will enjoy this novel."
—Sue B., NetGalley reviewer
"A stirring story of survival, resilience, and love."
—Crystal Chan, author of Bird, shortlisted for the Waterstones Children's Book Prize, winner of the 2015 Burr/Worzalla award
My Real Name is Hanna is permanently archived in the International Youth Library in Munich, Germany; the Florida Governor's Mansion; Florida State University's Robert Manning Strozier Library; Project Witness Library, NY; B. Davis Schwartz Memorial Library's American Juvenile Collection, LIU/Post NY; Holocaust Memorial Resource & Education Center, Florida; US Holocaust Memorial Museum Library, Washington, DC; Ukrainian Community Society of Ivan Franko, Richmond, B.C.; Holocaust Awareness Museum and Education Center (HAMEC; PA)